Ever have one of those days that your weeknight dinner inspiration is running low? Need a quick fix to satisfy all members of your household? This soup is the perfect solution.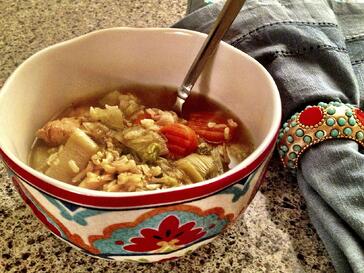 Not only does this soup provide a healthy, quick weeknight dinner solution, it is also a great way to clean out
your frozen vegetable collection. Those little bags of frozen carrots, peas and broccoli just creep up on you and then before you know it, you have ran out of room for the important freezer essentials. Ice cream and waffle fries.
I found the addition of leeks in this chicken and vegetable soup to be divine. Leeks provide the perfect mild onion flavor and take this vegetable soup to the next level.
Now if you don't have leeks on hand, you can use whatever frozen vegetable blend you have in your freezer. When it comes to weeknight dinners, keep it simple and stress-free!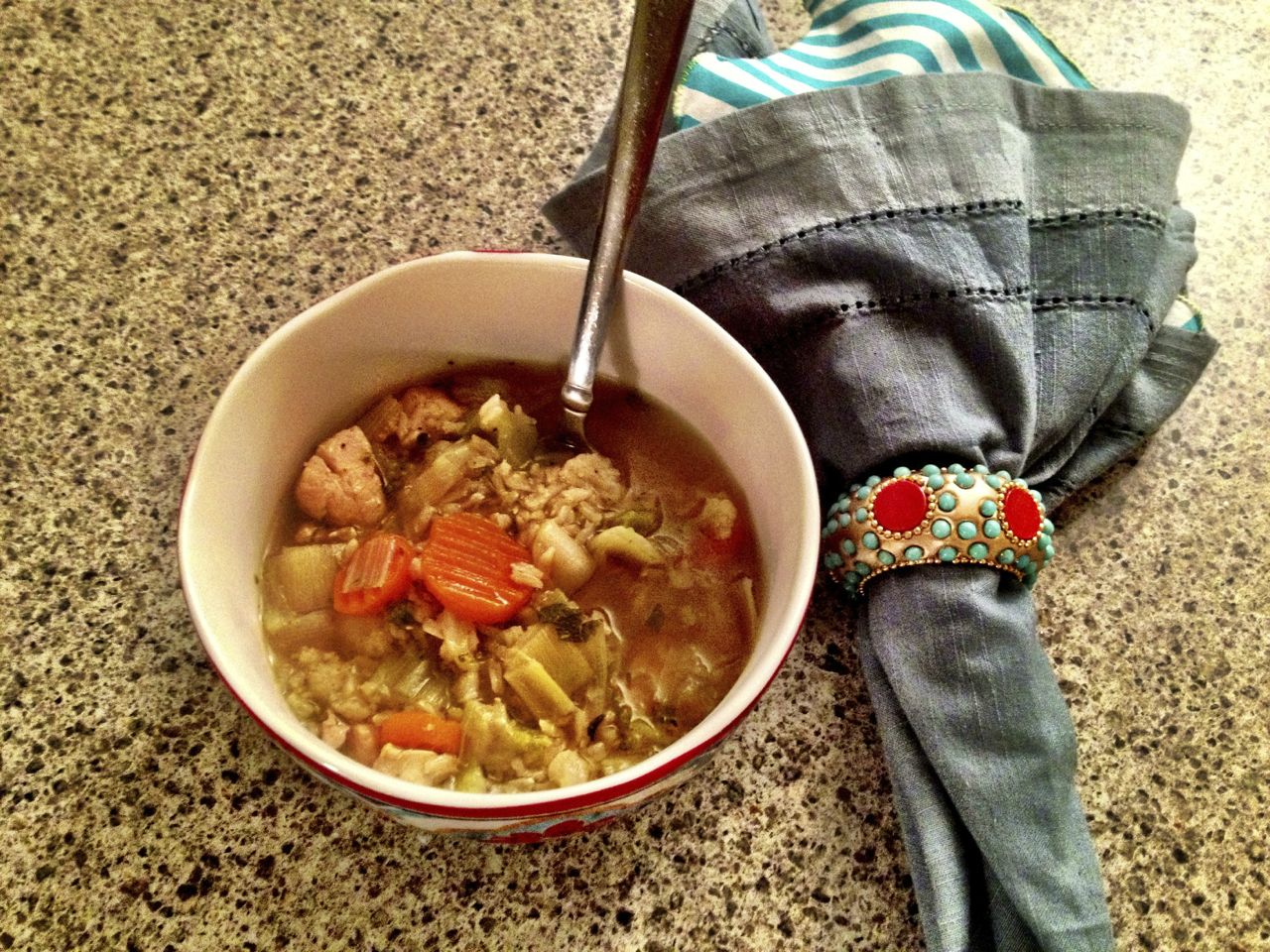 Chicken and Vegetable Rice Soup
Ingredients:
1 lb Boneless Skinless Chicken Breasts
2 Tbsp Olive Oil
1 Tsp Fresh Sage, chopped
1/2 Tsp Dried Parsley
Salt and Pepper to taste
1 lb Frozen Sliced Leeks
1 lb California Frozen Vegetable Blend (Carrots, Cauliflower and Broccoli)
6 c. Chicken Stock
1 Cup Long Grain Brown Rice
Directions:
Wash and dry chicken breasts. Cut the chicken breasts into small cubes about 1 inch.
If using fresh leeks, wash and remove dirt from leek layers, slice leeks into uniform, 1-2 inch sized slices. (I found sliced frozen leeks at Trader Joe's, perfect for cutting down on prep time).
Heat olive oil on medium heat in large stock pot. Add the chicken, sage, parsley, salt and pepper. Brown all sides of the chicken for about 2-3 minutes. Then add the leeks. Cook the leeks with the chicken for 5 minutes.
Add the bag of frozen vegetables, chicken broth and salt and pepper to taste. Bring to a boil. Once the soup is boiling, add the cup of rice. Stir everything together and reduce heat to low.
Cover and let the soup simmer for about 25-30 minutes or until the rice is cooked and tender.