Here is a little Monday afternoon pick-me-up, a sugar rush, or as some call them, Muddy Buddy Cookies.
I had never heard of Muddy Buddy Cookies, but I welcomed the recipe with open arms. A chocolate covered, peanut butter cookie that is covered in powdered sugar. I'm sure there are few people that could resist.
The idea for a chocolate and peanut butter treat came as a special request:
Boyfriend: Can you make my team a chocolate and peanut butter desert this week as a thank you? They all LOVE chocolate and peanut butter.




Me: Sure, how do you know everyone loves chocolate and peanut butter? Did you have a desert discussion lately?




Boyfriend: Well, I guess I am assuming since I love chocolate and peanut butter, so they must all like it as well.
Sounds like perfect logic to me!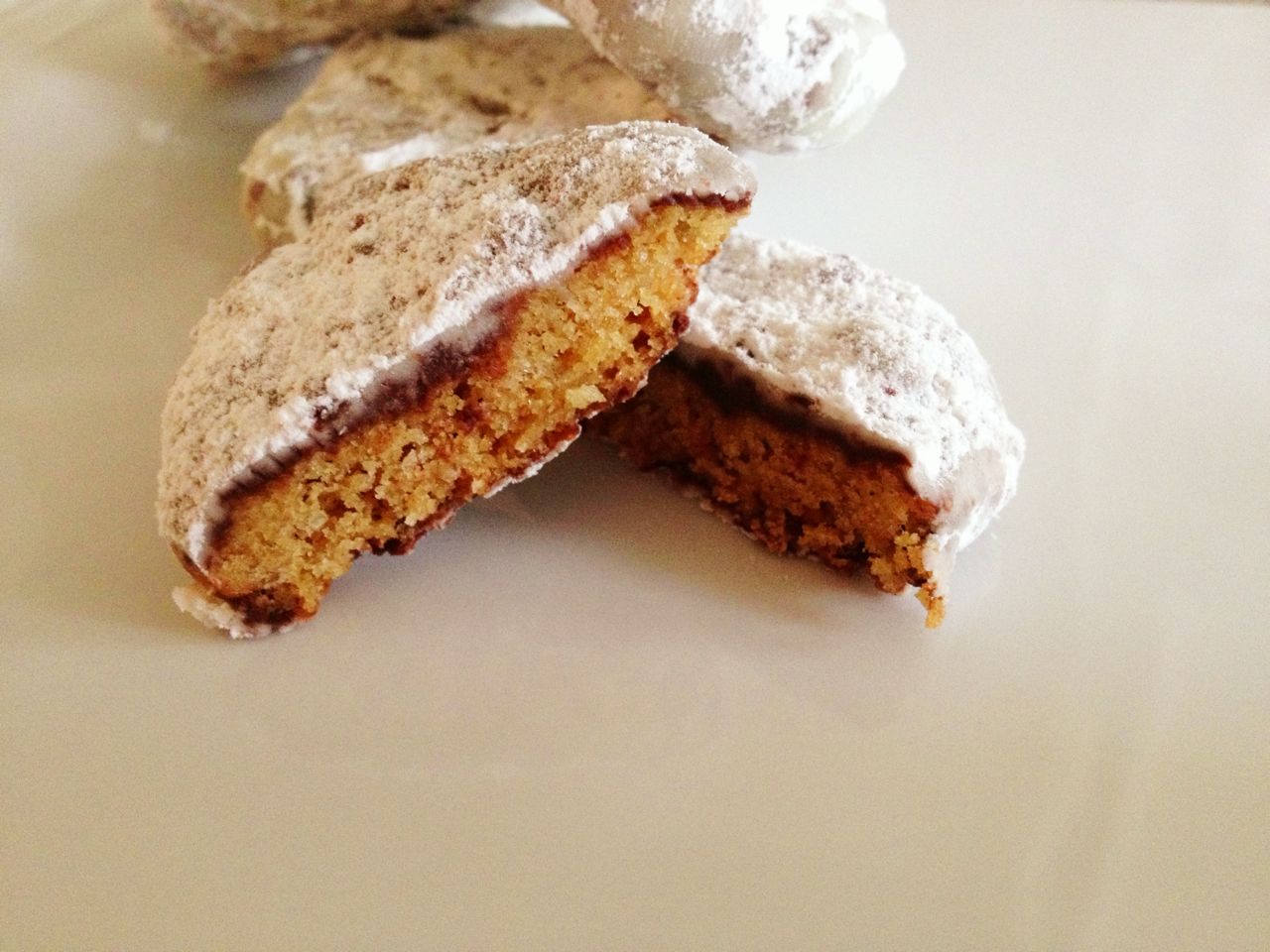 I turned to Pinterest and happened to stumble upon the recipe after browsing the chocolate and peanut butter section. The original Muddy Buddy Cookies recipe is from Nat's Adventures in Baking, which I highly recommend if you are looking for some creative ways to spice up your baking!
What I loved about these cookies was how easy they were to make and they were gluten free! Whether you are baking for a special occasion or just as an easy treat, Muddy Buddy Cookies are the way to go!
Chocolate Covered Peanut Butter Sugar Cookies
Recipe by Nat's Adventures in Baking
Ingredients:
1c. Peanut Butter
1c. Granulated Sugar
1 Egg
1/2 tsp Baking Soda
1 tsp Vanilla Extract
1c. Rice Chex Cereal ( I used Cinnamon Chex Cereal)
Pinch of salt for sprinkling
Coating:
1c. Chocolate Chips
1/4 c. Butter
1c. Powdered Sugar
Directions:
Preheat oven to 350F
In a large bowl, combine peanut butter, sugar, egg, baking soda, and vanilla extract. Beat until well blended, mixture will be crumbly.
Crush the Chex Cereal into the mixture. I used my hand to crush the cereal before putting it into the peanut butter mixture. Beat mixture until cereal is combined.
Grease a baking sheet. Using a teaspoon, scoop the mixture, roll into a ball and place about an inch apart on the baking sheet. The mixture will be crumbly, so you will have to make sure the balls are compact. These cookies should be small because it will be easier to keep them from crumbling in the powdered sugar shake step (see below).
Press the balls lightly with a fork, then rotate the fork and press again. This will create a crisscross pattern. Lightly sprinkle the cookies with salt. Bake for 9 minutes until slightly golden.
Allow the cookies to cool completely before coating with chocolate.
Coating the Cookies:
Melt chocolate chips and butter in a microwave safe bowl. Start with 30 seconds then stir. Continue to stir every 15 seconds until smooth and melted.
Place cookies, one at a time, lightly into the melted chocolate. I found that using two forks worked best to scrape the excess chocolate off of both sides of the cookies. You want the cookies to be lightly coated in chocolate to avoid them becoming sticky when they are covered in powdered sugar.
In a large Ziploc bag add about 1/2c. of powdered sugar. Start adding the chocolate covered cookies to the bag. Add as many that fit comfortably and can still move around. Then shake the bag and cover all sides of the cookies with powdered sugar. Gradually add more powdered sugar to the bag when it runs low.
Repeat this process until all the cookies are coated with chocolate and powdered sugar.
Store leftover cookies in the fridge.