Wandering the isles of my local grocery store always leaves me intrigued to try new products. Unless it is during peak shopping time, where I usually grab my staple items and sprint to the register.
But during my peaceful shopping trips, I usually stumble upon a few interesting items that I can't help but try. Here are my latest Grocery Grabs:
Trader Joe's Tomato & Roasted Red Pepper Soup
I am obsessed with this soup! Let me just say that I am NOT a tomato soup person, but this soup, with the roasted red pepper, is unbelievable! This creamy, rich and flavorful soup is an extremely fast weeknight dinner option. Pair this with your favorite grilled cheese recipe and you are good to go.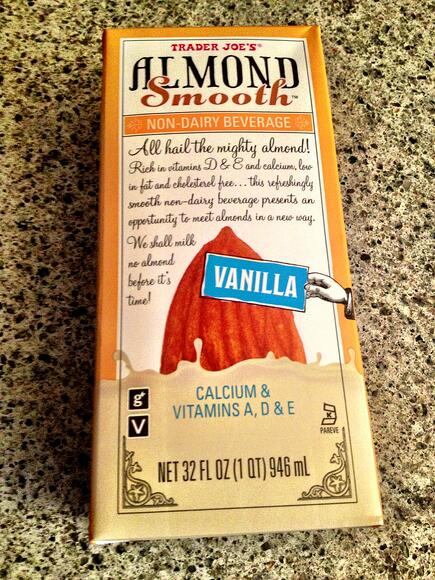 Trader Joe's Vanilla Almond Milk
I have been loving almond milk lately as an alternative to dairy. Almond milk has the perfect richness and subtle nutty flavor. And if you are the type who loves variety, it comes in a couple different flavors, such as vanilla and chocolate.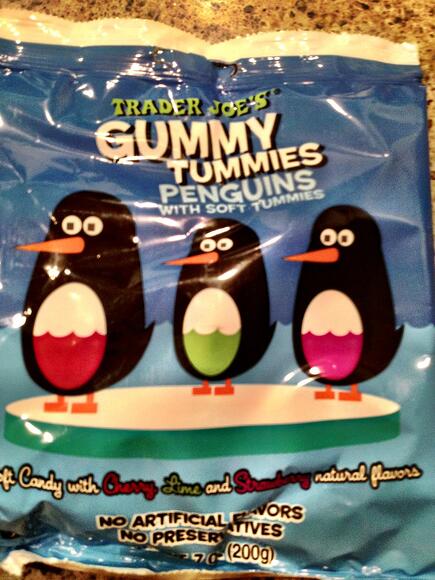 Trader Joe's Gummy Tummy Penguins
No I do not have any children, but if I did these would be perfect! Gummies have always been a favorite snack in my household, but the plethora of artificial ingredients always left a lingering guilty feeling. Trader Joe's actually has several different kinds of gummies to choose from and they all claim to have no artificial flavors or preservatives.
But penguin gummies with soft tummies HAD to be my first choice.
Not only do they taste just like regular gummies, they also remind me of Gushers, which happens to be another childhood favorite of mine. The real perk of these gummies is they are shaped like penguins. Hello, your food can't get any cuter! If you are a gummy fan, don't be shy and try the penguins with soft tummies!
Garden of Eatin' Sweet Potato Corn Tortilla Chips
My taste buds live for sweet and salty, so when I found these chips, I had to try them! And let me tell you, they did not disappoint. They go perfectly on their own, with dips, or even as a sweet potato nacho appetizer!
I found these chips at my local Shaw's Supermarket.
Nature's Path Organic Quinoa & Amaranth Waffles
I know the thought of eating a quinoa and amaranth waffle may seem a little strange to some, but if you are following a wheat free diet, then these are the answer to your prayers. These waffles can be heated to crisp and golden in a toaster or toaster over, which makes for a fast breakfast. They are moist, soft and flavorful. If you follow a gluten free diet, you know very well that store bought bread products are far from moist and soft.
These quinoa and amaranth waffles taste so "normal" that I bet you could fool your kids into trying them :)