Have you ever tried Starbuck's salted caramel mocha latte? If not, please do next Fall when it comes back. It will blow your mind!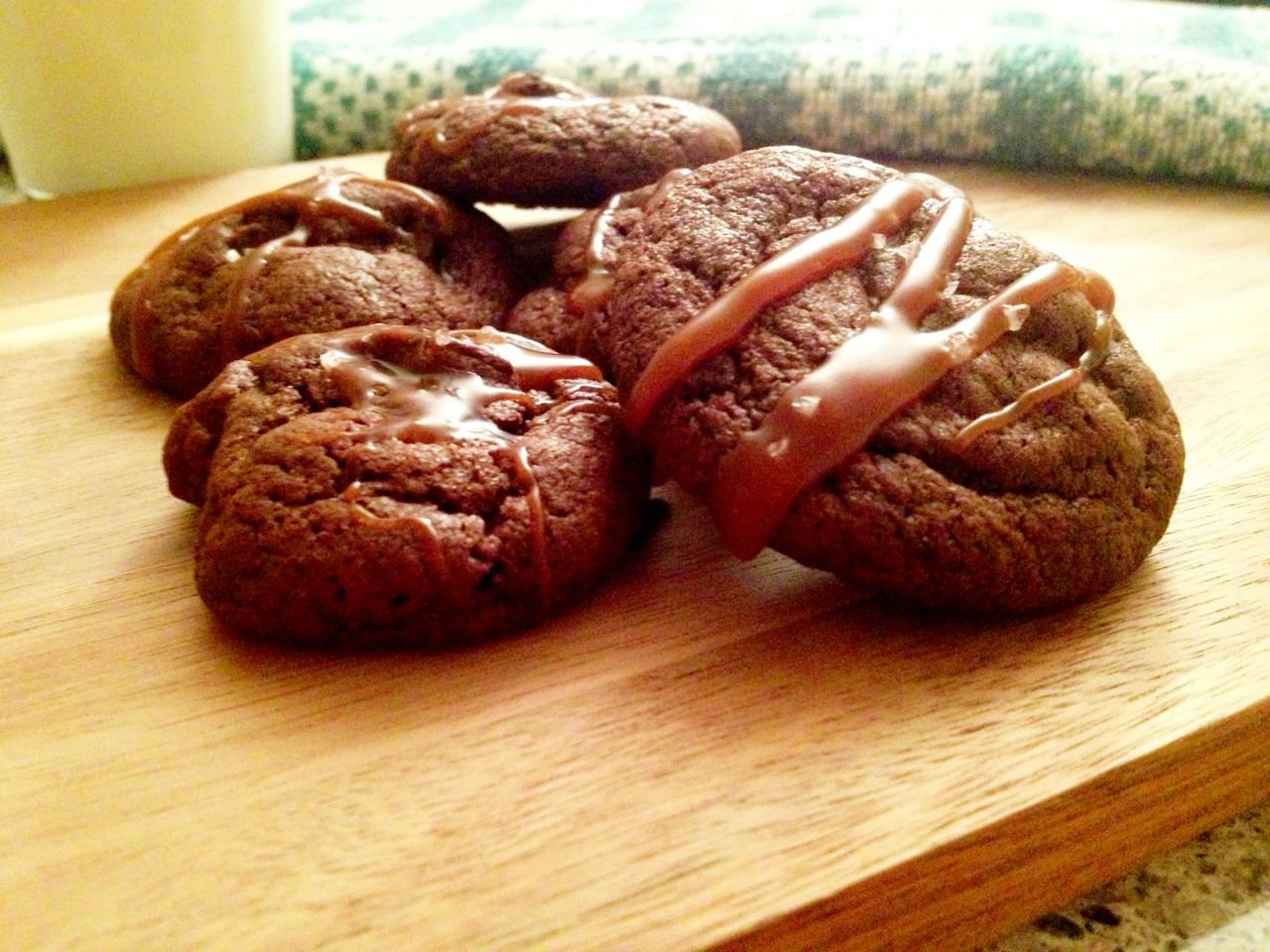 In the mean time, you can make these cookies to satisfy any Fall latte cravings/withdrawals you may be experiencing.
Don't let the latte reference scare you off if you aren't a coffee drinker. These cookies are far from taking shots of espresso. Instead they are exactly what you would imagine a sweet and salty treat to be.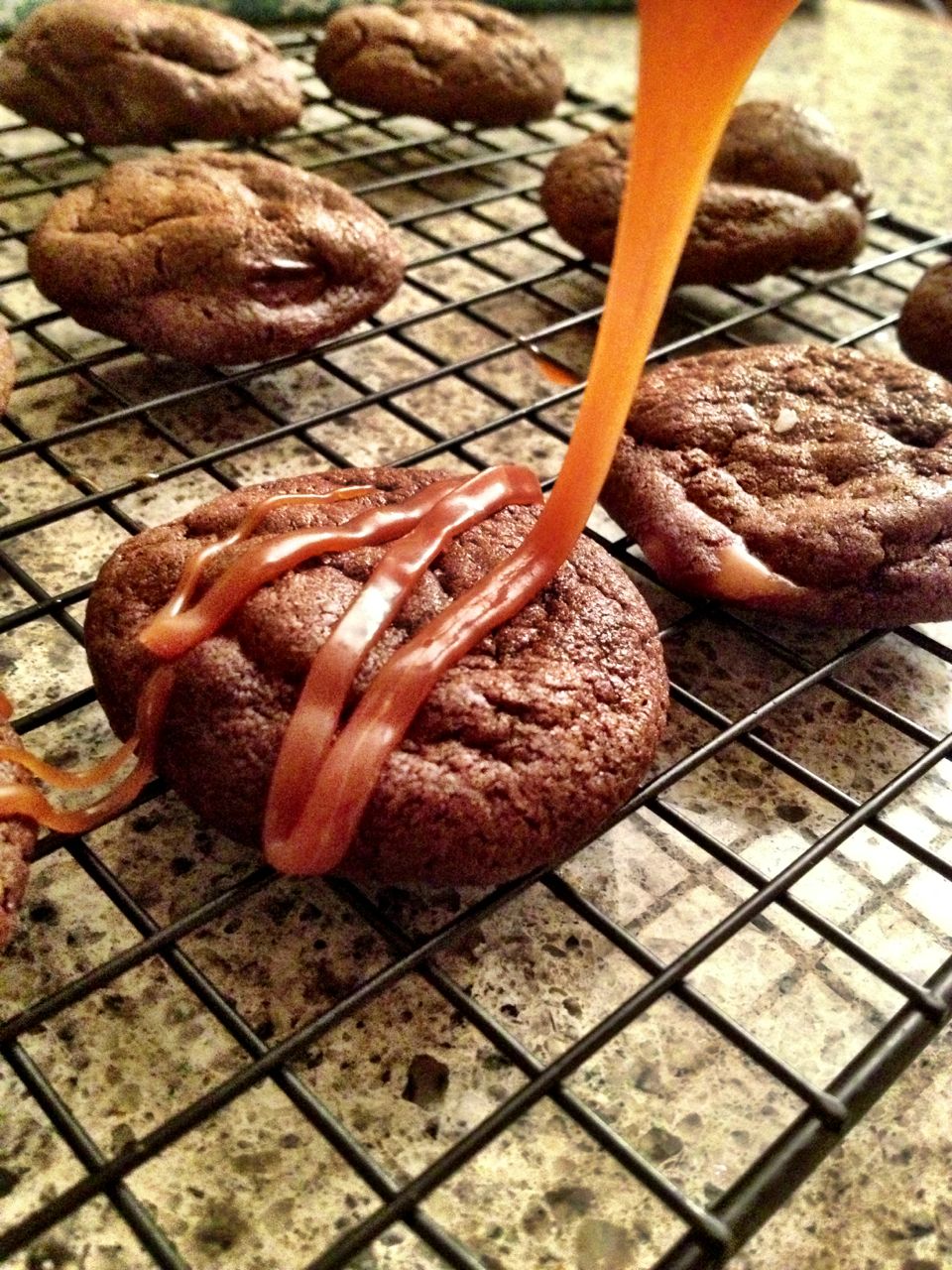 Chewy caramel bits, melted chocolate chunks, the hint of mocha flavor and the coarse salt.
Now you can skip the drive thru and avoid the high priced lattes. Just dunk one of these cookies in your steamed milk and you have yourself a salted caramel mocha latte. Close enough right?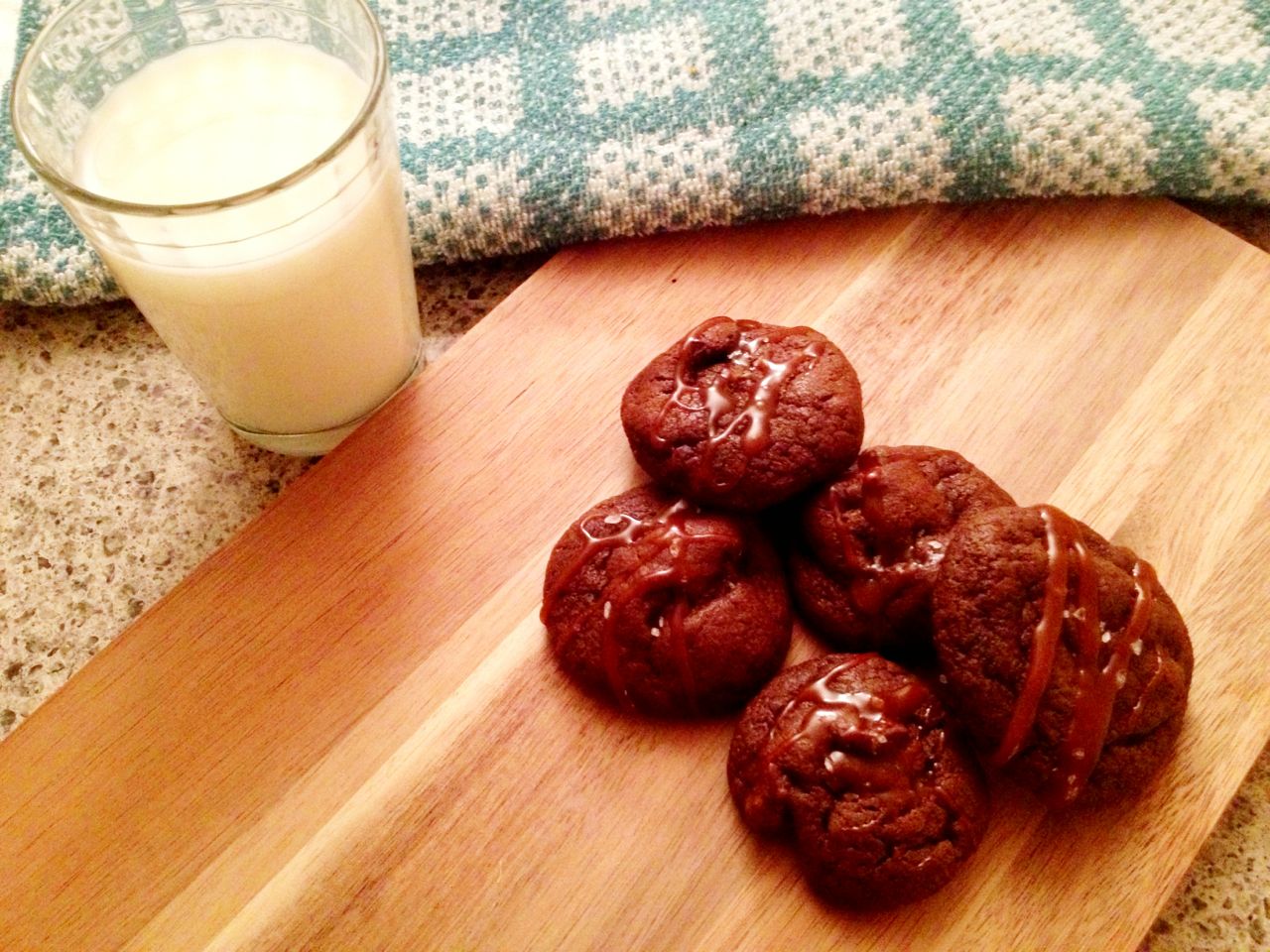 Salted Caramel Mocha Cookies
Adapted from How Sweet Eats
Ingredients:
1 Cup Unsalted butter at room temp1.5 cups sugar
2 Eggs
1 tsp Coffee extract
1/4 tsp Vanilla extract
2 Cups All purpose flour
1/2 Cup Cocoa powder
2 Packets of instant coffee
1 tsp Baking soda
1/2 tsp Sea salt
1 Cup Chocolate chunks
12 Caramels, chopped into fours
Coarse sea salt for topping
Directions:
Cream butter, sugar, eggs, coffee extract and vanilla extract until fluffy. Add the flour, cocoa powder, instant coffee, baking soda and salt, mix until combined. Fold in chocolate chunks and caramel pieces. Refrigerate dough for 4-6 hours (or longer). This will prevent the caramel pieces from sinking to the bottom of your cookies and sticking to the baking sheet.
When ready to bake, preheat oven to 350 degrees F.
Scoop cookie dough, roll into balls and place on baking sheet. Bake at 350 for 8-10 minutes. Let cool completely and drizzle with caramel sauce (recipe below). Lightly sprinkle coarse sea salt on top of each cookie.
Homemade Caramel Sauce Topping:
1/2 Cup sugar
3 tbsp Salted butter, cubed
1/4 Cup heavy cream
In a medium sauce pan, cook sugar over medium heat, stirring occasionally with spatula. (If it becomes lumpy, reduce heat and refrain from stirring). When it turns to a deep amber color, add the butter and stir. (Sugar can burn very easily so keep an eye on it).
Add the heavy cream and whisk until smooth. The cream will bubble when you add it, use caution. Remove from heat and let cool. Refrigerate left over caramel sauce.
Sweet and salty is a magical combination.