These tasty little bites are one of my favorite appetizers. I happened to stumble upon the recipe on Pinterest and have been hooked ever since. My spinach and cheese bite addiction is to the point where I made these for every family function and friend gathering during the entire holiday season...Yes I have a problem
They are just too good. It is like having hot, cheesy spinach dip, but in the perfect bite size amount. Not only are the spinach bites amazing on their own, dipping them in a side of warm marinara sauce makes this appetizer the ultimate package.
This recipe is courtesy of Rebecca from Foodie with Family. If you are looking for an easy, yet amazingly flavorful appetizer, try these spinach bites!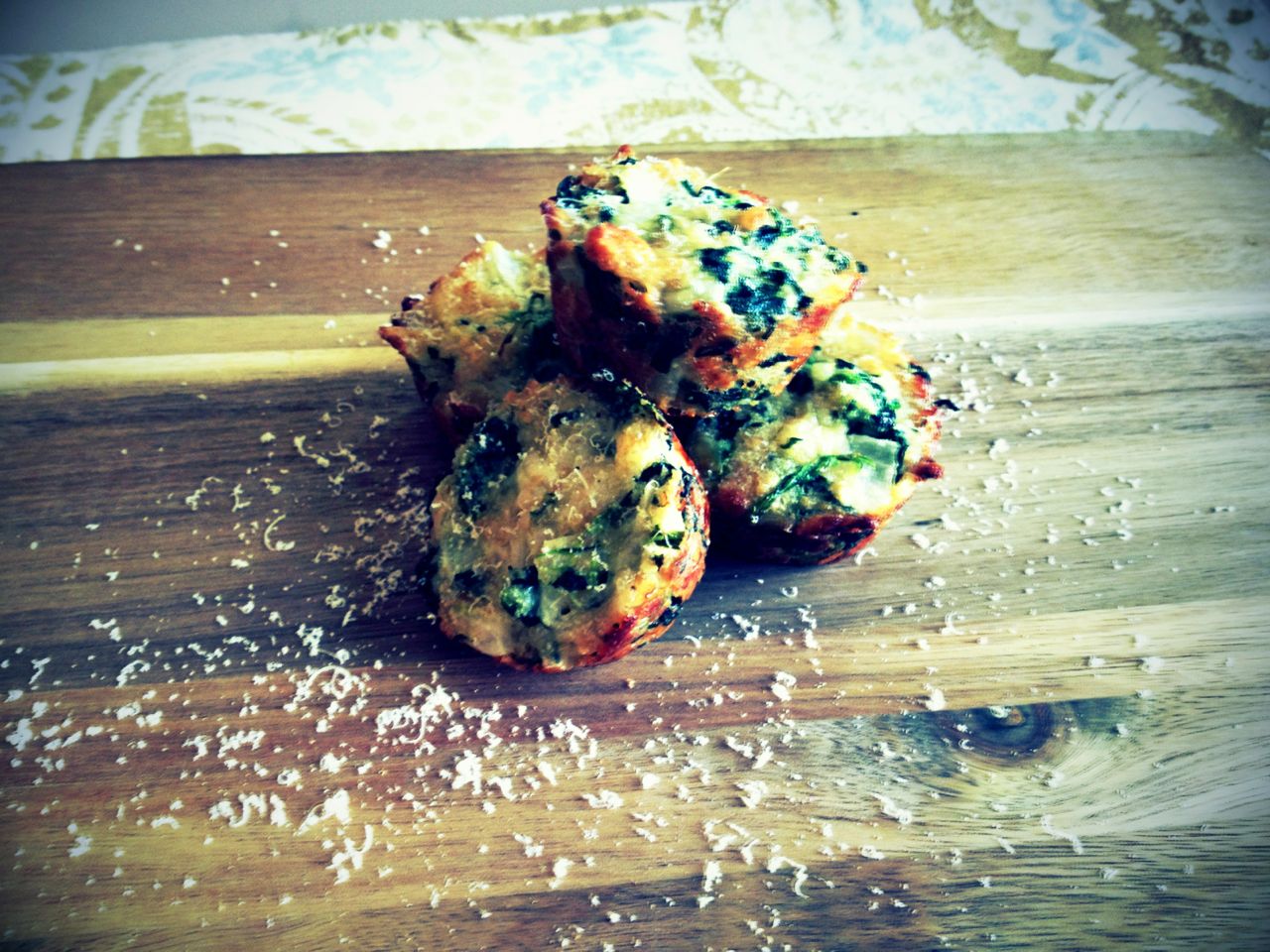 Spinach and Cheese Bites
Recipe by Foodie with Family
Ingredients:
4 Tbsp of unsalted butter
1 Large white onion, finely chopped
2 Cloves of garlic, peeled and minced
3 Eggs
1c. Ricotta cheese (I used part skim)
2c. Shredded mozzarella cheese (I used part skim)
1c. Grated Parmesan cheese
1/2c. Italian style breadcrumbs (I used gluten free "breadcrumbs" by Gillian's)
1lb Frozen chopped spinach, thawed. Remove as much liquid as possible.
1/2 Tsp of salt
Recommended dipping sauce: Warm marinara or Ranch dressing
Directions:
Preheat oven to 350 degrees F
Thoroughly spray 48 mini muffin pan wells with non-stick cooking spray. Don't be skimpy with the spray or else your spinach bites will be stuck to the muffin pan.
Chop the onion and garlic cloves. Melt the butter over low heat in a sauce pan. Once melted, cook the onions until translucent. About 5 minutes. Then add the garlic and cook for one minute. Remove from heat and set aside.
Thaw the frozen chopped spinach and squeeze out as much moisture as possible. Place spinach on a cutting board and chop to separate any large pieces.
In a large mixing bowl whisk the 3 eggs together. Then whisk in 1 cup of ricotta cheese until smooth. Switch to a large spoon and add the remaining ingredients (including the onion and garlic mixture and chopped spinach).
Divide the mixture between the 48 mini muffin wells. Bake until they are lightly golden brown around the outside edge (start checking at 20 minutes).
Let them rest for a couple of minutes before removing them from the pan. If any of them stick, run a butter knife around the edge to loosen them.
Serve with warm marinara sauce or Ranch dressing.